Guardian Pharmacy Mid-South wants to wish all of our customers and employees a very Merry Christmas and a Happy New Year!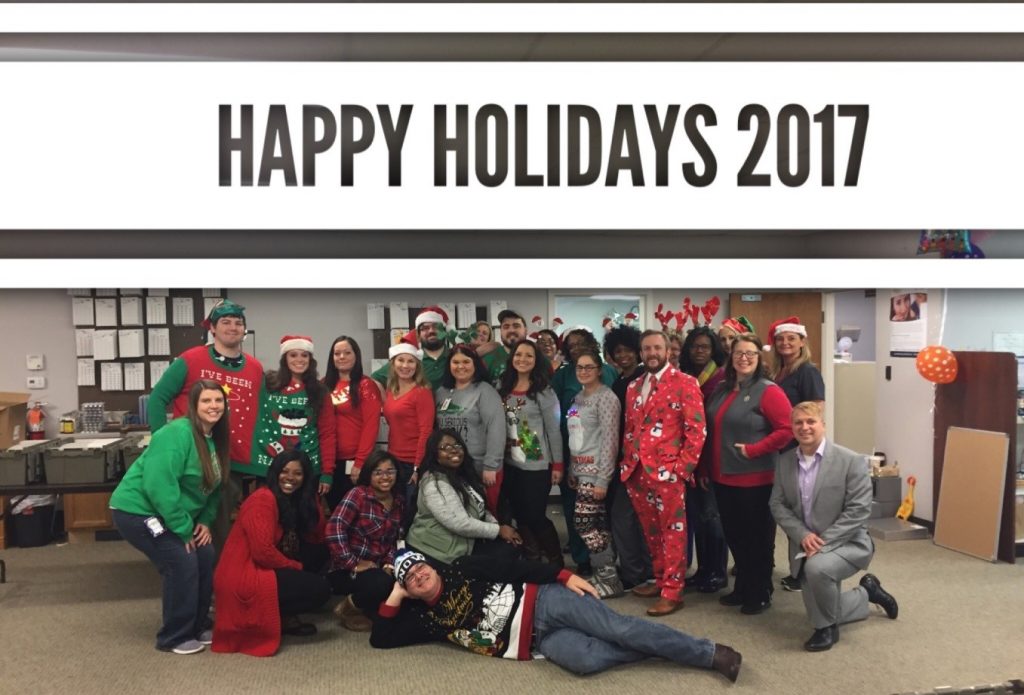 We are honored to serve our customers. We are thankful for the trust they have in use to deliver medications timely and accurately.
Once again this year, everyone tried to get in on the Christmas photograph but several employees had to stay on the phones to make sure our customers were being taken care of.
Curt Bicknell, Russ Spivey, and David Brown want to thank everyone in the pharmacy for their hard work in 2017. The dedication and determination that the employees at Guardian Mid-South have are amazing.
We are appreciative of our customers and employees that have made 2017 a great year!